Will Carlee Russell case take focus off missing Black girls?
NewsNation
Elizabeth Vargas
July 21, 2023
BAMFI's Co-Founder Derrica Wilson talks with NewsNation about the concerns that the Carlee Russell case will take focus off of missing Black girls.
Black women in the U.S. go missing at higher rate than other demographics
Cases involving Black women tend to get less media attention
Advocate: 'We, too, are disappointed in the development of this case'
Click image to WATCH.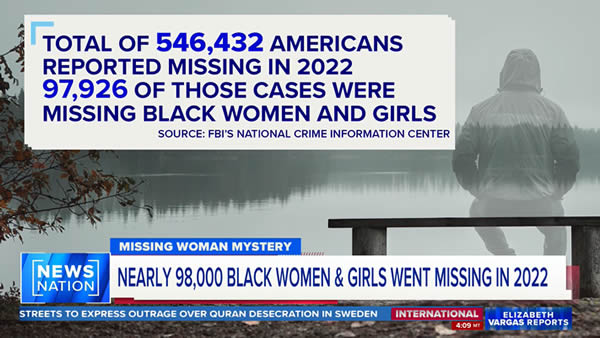 Photo credit: NewsNation